Så kom vi til store pakkedag søndag d.3. februar. I morgen tager vi ud på tur, med ret mange sommerfugle i maven. Vi synes kufferterne ser ret små ud til 7 uger væk hjemmefra. Men vi er alle fire klar til en helt fantastisk tur, og glæder os vildt.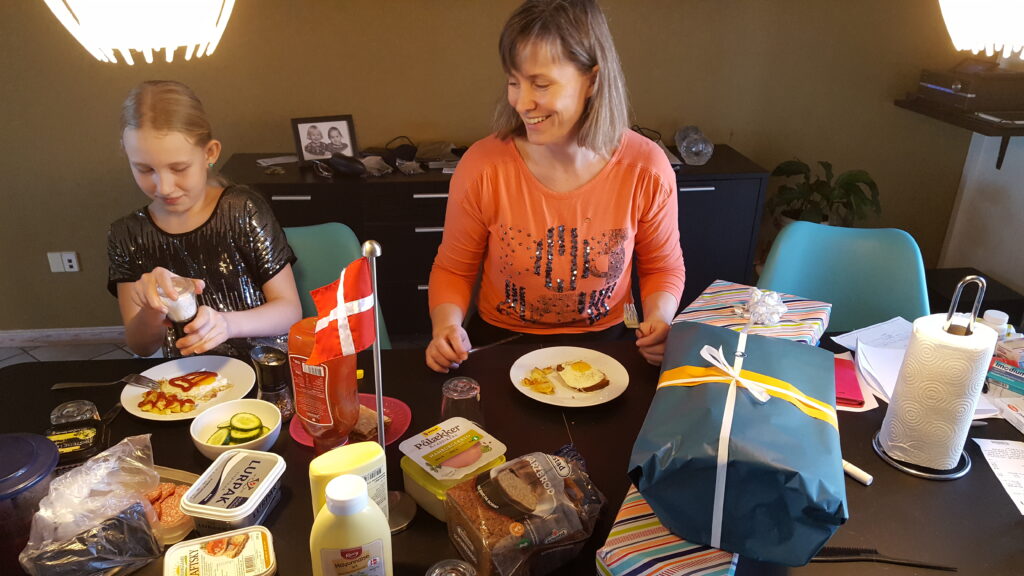 Hunden og kaninerne er afsat hos Line den næste tid. Der kommer de til at have det rigtig godt ovre. Dem nåede vi lige over med i går, efter at have været en tur forbi Næstved og sige farvel til Olde der er ved at være klar til at tage over broen til oldefar i Tannanaya. Det var svært og hårdt, men også ret godt at prøve og få snakket om.
Nu håber vi bare vi kan falde godt i søvn så vi er friske til i morgen.